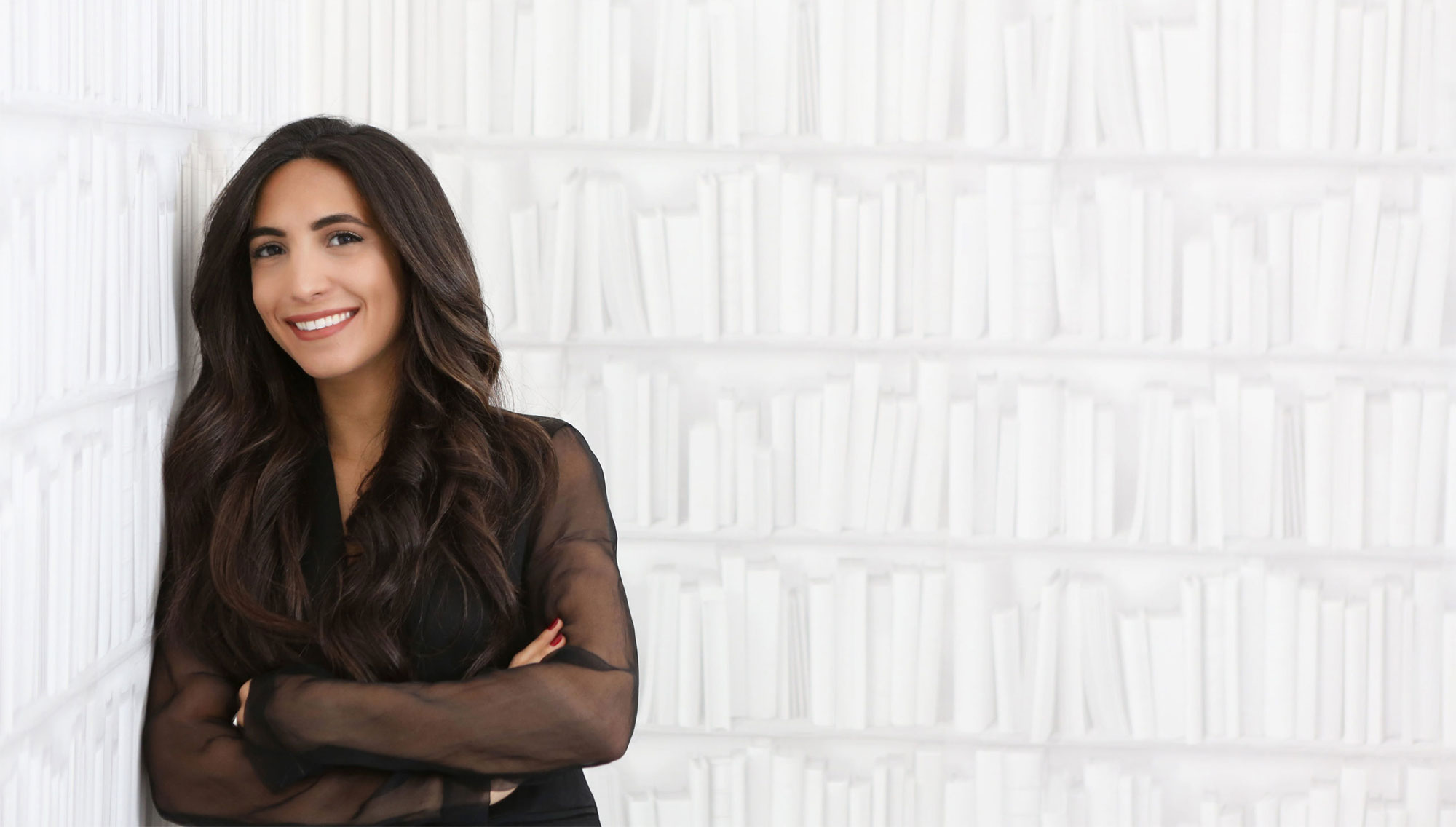 About Marine Bustros
Marine was born in Paris where she discovered her passion for art and design. She then graduated from l'Academie Libanaise des beaux Arts (ALBA), her first step into Interior Design. Marine decides to master the art of details and craftsmanship, and what better place to be than Italy! She completed her Master degree at Scuola Politecnica di Design in Milan. She then undertook jobs in famous firms such as Lombardini 22, Sawaya & Moroni, Milan and Gatserelia Design, Beirut.
Motivated by the need to get started, Marine launches mb design Studios in 2017. Simultaneously, she is part of Beirut Design Fair showing her first furniture collection: 'Talisman' table, 'Grip on' console & 'Elements' bookshelf.
She launches her offices located in a charming heritage building from the 1940 in Beirut, daring to transform the traditional black & white space using bold colors emphasizing the architecture. There is no doubt that this chromatic choice will be her own signature.
Since the opening of her studio, Marine develops through her design a certain taste of combining traditional & modern styles.
In 2018, she was appointed to rebrand and redesign the famous flagship store 'Noura' a pastry and chocolate boutique in Downtown, Beirut. 'The main challenge was to renew the brand while keeping its identity'. Succeeding in this mission, Marine earns the prestigious 'German design award' in 2020.
Marine Bustros's work covers projects of various sizes, including retail shops, private residences and restaurants all while pursuing her passion for furniture design.
"Every project is the beginning of a new story. To conceive a project, I analyze the main challenge, pushing the boundaries and try to build a proper identity to every space." Marine Bustros